Merlian News
---
NDEs
#What Is a Near Death Experience by Dr. Penny Sartori
#What Is a Near Death Experience? Is a wonderfully informative new book by Dr. Penny Sartori, author of

The Wisdom of Near Death Experiences

. It is part of the new series, #WhatIs, from Watkins Publishing. Written in a Q and A format, and loaded with case studies, this latest volume is densely packed with research about the incidence and types of NDEs, as well as thoughtful reflections about what they may mean for each individual, their families and for the world.


Feb 11, 2016 - 11:01:45 AM

Liminal Moments
Tell Me A Story: Stirring Up Cellular Memories with Meditation

I have been meditating for over fifteen years now and find it an essential part of my life. Many have written about the substantial physical and emotional benefits, and while I've certainly found that to be the case, too, I've also noticed that there is a component of releasing "cellular memories" that is rarely addressed. People shy away from phenomena that are not so easily explained, but whether you call it "cellular memories," "past lives," or releasing "old patterns," I have found that there is something extraordinary happening that also brings welcome relief to the body and the spirit.


Feb 11, 2016 - 9:29:11 AM

Healing & Nutrition
Merlian News Podcast With Master Stephen Co

In this podcast, Merryn Jose discusses with Master Stephen Co in depth, Pranic Healing , as well as Super Brain Yoga, internal & external chi qong, healing phobias & addictions, healing emotions, meditation, the importance of breathing, cleansing, removing blocks, and SuperBrain Yoga . Master Stephen Co is a world renowned Master Pranic Healer and the senior disciple of Grand Master Choa Kok Sui. He is co-author (with Dr. Eric Robins) of the extraordinary book "Your Hands Can Heal You." Master Co has taught at Kaiser Permanente (Harbor City), Cedars Sinai Medical Center (Beverly
Hills), and Barnes Jewish Hospital. He serves as senior facilitator of the United States Pranic Healing Mission and has many thousands of graduates from all walks of life.


Feb 9, 2016 - 10:42:16 AM

Yoga
MBSR: Mindfulness Based Stress Reduction

Mindfulness Based Stress Reduction (MBSR) is a method of using meditation and yoga to cultivate awareness and reduce stress. Of course, many of us having been doing this for years, but did you know it had a name? First developed by Jon Kabat-Zinn in 1979, MBSR is based on the ancient practice of mindfulness, which is about waking up and being present in the richness of each moment of our lives. By doing this we gain access to our deepest inner resources for living, healing, and coping with stress.


Feb 9, 2016 - 10:15:09 AM

Consciousness
The Path to Higher Consciousness by Mary O'Malley

From www.consciouslifestylemag.com, Mary O'Malley writes, "The healing you long for doesn't come from changing anything. It comes from the ability to see and be with what is, for who you are is awareness. You are the space that your storyteller is happening in. As awareness, you can see the spells (limiting beliefs), feelings and sensations that pass through you all day long rather than being lost in the stories they generate...."


The following excerpt on higher consciousness is from Mary O'Malleys awareness expanding book

What's in the Way is the Way

. - See more at: http://www.consciouslifestylemag.com/the-six-levels-of-higher-consciousness-how-to-make-the-shift/#sthash.iWeCKeao.dpuf


Feb 4, 2016 - 9:47:01 AM

Ancient Worlds
Ancient Geoglyphs Found in Kazakhstan

Ancient geoglyphs have been found in Kazakhstan.

Reminiscent of crop circles, or the more famous Nazca Lines in Peru, the images, captured on Google Earth, depict over 250 giant earthworks designed to be seen from the sky.

First noticed by an ardent Google Earth fan in 2007, NASA has now confirmed the pictures, and scientists from around the world are debating about the possible age and function of the man-made formations.
Feb 3, 2016 - 9:11:15 AM

Media
The Hidden Life of Trees

As reported in The New York Times, Peter Wohlleben's book, a surprise hit titled

"The Hidden Life of Trees: What They Feel, How They Communicate — Discoveries From a Secret World,"

has verified what many nature enthusiasts, and virtually all native peoples have believed for years: that plants, in this case trees, have feelings too. Since the publication in 1973 of

"The Secret Life of Plants,"

by Peter Tompkins, enormous research has shown that plants hear, feel, and communicate in a variety of ways.
Feb 2, 2016 - 11:12:10 AM

Qi Gong
Sound Healing with Mingtong Gu - Lesson One: Setting the Chi Field

Sound Healing with Master Mingtong Gu - Lesson One: "Setting the Chi Field" Here at Merlian News, some of the staff have been enjoying the online Home Study course "Sound Healing" from www.chicenter.com . What we've found is that the first lesson, "Setting the Chi Field" is critical for gaining the most from your Qi Gong practice. Do it right and each session is deeper and more profound, do it wrong and you may feel better than not having done it at all, but you won't get the best healing and benefit that you could.


Feb 2, 2016 - 9:30:01 AM

Wellbeing & Healing
SunRaven and The Slow Medicine Foundation

Have you checked out SunRaven lately? The beautiful healing center, located in Bedford, NY, is home to a wealth of services including integrative medicine, psycho-spiritual healing, and more. Husband and wife team, Michael Finkelstein, MD, and Robin Queen Finkelstein, have turned the grounds into an oasis of healing for the community. In addition to their individual consultations, workshops, and men's and women's groups, they have recently launched a new nonprofit program called "Slow Medicine."


Jan 28, 2016 - 10:57:19 AM

Consciousness
Merlian News Podcasts with Dan Millman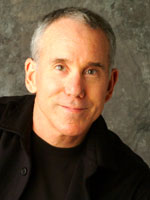 Dan Millman is a former world champion athlete, university coach, martial arts instructor, and college professor. After an intensive, twenty-year spiritual quest, Dan's teaching found its form as the

Peaceful Warrior's Way

, expressed fully in his books and lectures.

Merryn Jose talks with

Dan Millman about his book,

Bridge Between Worlds,

published by New World Library, formerly entitled

Divine Interventions

.
Jan 28, 2016 - 10:18:05 AM

Newsletters
Merlian News January 2016 Newsletter

The January Newsletter is out! Merlian News is now translated into over 50 languages. Just go to

www.merliannews.com

, upper right hand corner to Google Translate and use the drop down menu. Also, don't forget to check us out on

Facebook

&

Twitter

and please take a look at our Website of the Month!


Jan 21, 2016 - 11:11:54 AM

Liminal Moments
Take A Walk on the Wild Side: Encounters With Animals in Nature

Take a Walk on the Wild Side:

Encounters with Animals in Nature Most of us have had the experience -- wonderful, heart-stopping, sometimes terrifying -- of unexpectedly encountering an animal in the wild. It may be the tranquil sight of deer off in the woods, or a hawk circling in the canyons of Manhattan. It can be scary, as in some of the recent

bear sightings

on the East Coast, or inspire reverence for the raw beauty of the creature sighted.


Jan 19, 2016 - 10:49:28 AM

Consciousness
Merlian News Podcasts with Teresa Hale on Meditation

Teresa Hale began teaching Meditation and Yoga over 30 years ago. Her exploration in this field led to the creation of The Hale Clinic - the world's leading complementary health centre. In this podcast, Merryn Jose discusses meditation with Teresa Hale. They talk about

why one should meditate,

Soul Atma,

Soul Emergence,

how meditation can help us in our work,

the connection between health and meditation,

the role the mind and heart play and

how Teresa teaches meditation.

Jan 14, 2016 - 9:55:01 AM

Conscious Eating
The Benefits of Apple Cider Vinegar

Old wives' tales have credited apple cider vinegar with everything from curing warts to making your hair shiny. Now there's increased evidence that adding some ACV to your diet does have health benefits. Note: Some studies report similar benefits from rice or wine vinegar, but not with balsamic.



Jan 12, 2016 - 1:22:42 PM

Dreams
Action This Day: A Dreamer's Wish For the New Year

Robert Moss writes, "I have just received the best ever dreamer's wish for the New Year. It comes from Virginie Pols, a wonderfully gifted dreamer, artist and teacher of Active Dreaming in Switzerland. She offers it in both French and English: Que cette année, nous soyons dignes de nos plus grands rêves! This year, may we be worthy of our biggest dreams! I love this because it reminds us that dreams require action. If we do not take action to honor and embody our biggest dreams in our lives, they may fly away. To lose a big dream is a sad thing. It can even amount to losing a vital piece of our soul..."


Jan 12, 2016 - 10:50:56 AM

Merryn's Musings
The Bodhi Tree Bookstore

I fell in love with The Bodhi Tree the first time I visited the famous LA store in the late 70s. Stuffed to the brim with rare books, crystals, Tibetan flags, Buddha statues and more, the store quickly became a favorite of mine.

The owners invited conversation, browsing, or curling up with a book for hours if you wanted.

In an age before Amazon or the Internet, they either stocked or would order any book you desired, and getting the phone call that "your book is in" was always a happy event.
Jan 12, 2016 - 10:00:47 AM




MerlianNews.com - PS-Magazine.com
building a trans-atlantic holistic internet resource

The publishers cannot accept any responsibility for any damage or harm caused by any treatment, advice, or information claimed in this publication. In the case of illness, you should consult a qualified practitioner before undertaking any treatment.